Top 5 Essential softwares for any computer
Here we'll show you the Top 5 essential softwares for your computer.These are very good softwares & can help you do things faster on the computer.
1: 360 Total Security: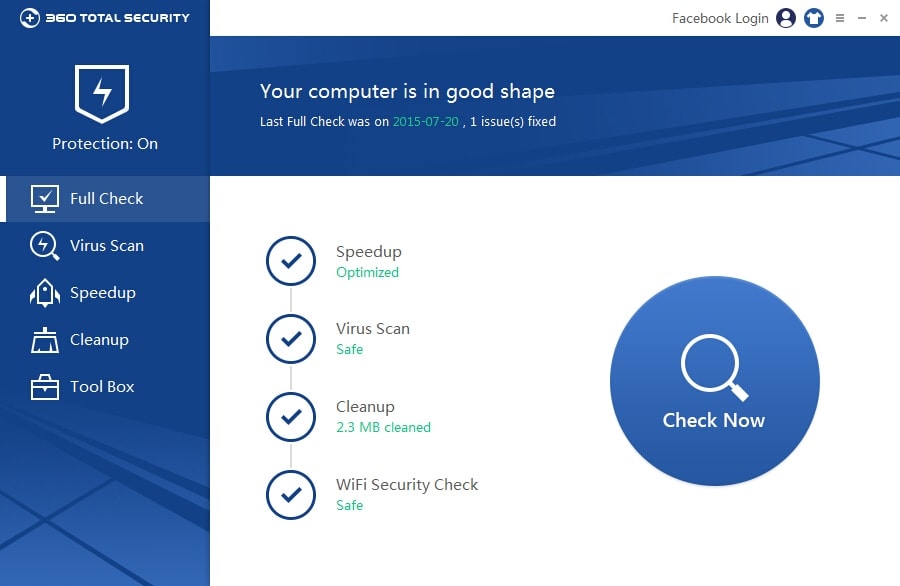 360 Total security is the best free antivirus solution for your PC.In addition to antivirus, it also optimises startup items & also cleans temp files in your PC.It features cloud scanning engine & you can add offline virus scan engines like Avira & Bitdefender engine to further detect malware in the computer. Also has ability to customise the interface & themes of the dashboard.It also offers Sandbox,Auto clean & Wifi privacy checking as Add-ons.
2: Dropbox Windows client:
Dropbox is a great cloud storage solution to store and sync documents, photos, and videos across devices, and in combination with the desktop client, the experience with Dropbox has just become easier. You can select folders to auto-sync to your Dropbox account. You use your 2GB space to store any kind of files. Now, at once there's no need for further explanation.
3: GOM Player/VLC:
These two Media players are best ones out there. Can't really decide between them because both have their Pros & Cons Interchangeble.
Can play a variety of Video & Audio formats flawlessly. VLC has a minimal UI & personally I don't like that old style. However, here you can choose which is best.
4: CCleaner:
CCleaner is the best Windows cleaner. It has intelligent cookie scan, temp folder cleaning, startup optimisation,and can clear cache from almost every software. It also detects unwanted system files & clean them. The registry cleaner scans for leftover reg files & remove them.
5: Kodi Media center:
Kodi (formerly XBMC) is the best Windows Media center alternative.Over time, it is adding more features to make better.The latest release 'Jarvis' should be on your essential software list.
Can play a variety of format. It auto-downloads Movie information from MovieDB.
That all! Like & Share this on Facebook & Twitter! 😀 !