Canonical confirms that Ubuntu will stop working on 32bit devices starting from 2018.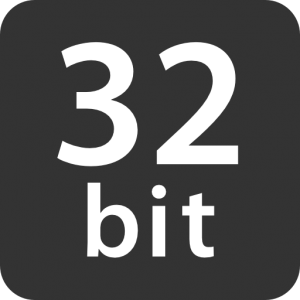 The world's most favourite Linux Operating system- Ubuntu will end support for 32bit(x86) chipsets starting from Ubuntu 18.04 onwards. This means that newer builds won't run on legacy PCs which were manufactured before a decade.
Canonical, the company that develops Ubuntu has taken the steps to provide better support to 64bit users & to focus on the future of Ubuntu.
I remember installing Ubuntu & saving my old laptop from dying due to lack of support for Windows newer editions like Windows 8.1 & Windows 10. This hint was dropped by one of Ubuntu dev's- Dmitri Ledkov who said in late June in Ubuntu newsletter that Ubuntu may no longer support PCs with 32bit processors. He confirmed that Ubuntu will not release a 32 bit ISO image of the next release, Ubuntu 18.04 which is slated to roll out from April 2018.
Ubuntu is a bit late in deprecating support for 32bit systems & most other Linux distributions did already end their 32bit versions. This isn't a surprise, because from my personal experience, I've found out that newer builds of Ubuntu doesn't run as smooth as the previous one. I've seen system crashes & sluggishness on my 32bit laptop running on Ubuntu when I installed the current stable release.
This also points out the changes happened Ubuntu as an ever evolving Linux Operating System. Years back, it didn't even support graphics cards from AMD & driver problems were persistent whereas now it autodetects graphics chipsets at the install time itself.
Ubuntu slowly became more powerful enough to run Steam based games from the gaming clients & Full HD movies from native media players. And the support for Hardware acceleration for Web browsers had me stumped.
As per the news, Ubuntu isn't the only Linux Distribution to decide on its 32bit version support- OpenSUSE's Richard Brown remarked  "Now's the time to consider letting it go" hinting that OpenSUSE will stop 32bit editions.
With the manufacturers also favouring devices with 64 bit chipsets, the 32bit(x86) architecture will slowly be dumped & gradually be forgotten. However Ubuntu did show some love to 32bit by declaring that Ubuntu 16.04 LTS will support 32bit versions till 2021.
See Ubuntu Homepage