Top 5 softwares to speed up PC & clean bloatware that come preloaded.
We've often encountered sluggish behaviour from our PC, most often from brand new ones that aren't supposed to run slow out of the box. I have been fighting an endless battle to keep my PC free of Bloatware, & then I found out some apps to clean & speed up Windows. So I have listed the top 5 softwares to speed up pc & cleans bloatwares. Here are the best of them:
1: CCleaner: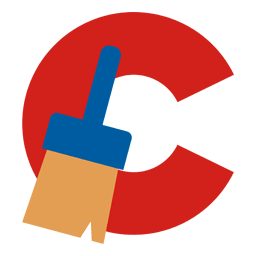 CCleaner is my best pick for cleaning junk files & folders. It scans in Temp folder to delete temporary files, remove uninstall residues, cleans registry keys & optimises startup items. It has options to backup registry in case if cleaning deleted any important reg key. The intelligent cookie scanner keeps useful cookies & deletes only the unwanted ones. It can scan for duplicate files & gives us the option to delete any one of them. This is a must have software in your PC.
2: Defraggler: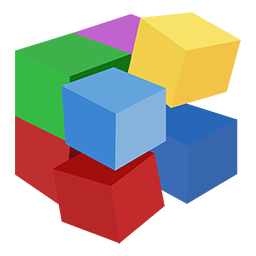 Defraggler is a simple & easy to use disk defragmenting software. As we know, the contents of files are split into pieces during execution time of any program & is used to execute them faster. However, beyond a point, these pieces scatter to remote areas of the disk- making it difficult for compilers to search for them.
Windows has a built-in defragmenting setting in it, but sometimes it isn't very efficient. Not to mention its difficulty to use.
Defraggler is much better in terms of its defragmenting power & also simple to use. It has two modes: Defrag & Quick Defrag. 
Defrag does a complete & comprehensive defragmentation process, inspecting piece to piece & assigning it to a file & does take more than 3 hours to complete.
Quick Defrag scans only the most seriously fragmented pieces & is more faster than the former.But it doesn't fix all the issues. It typically takes about half an hour for completion.
3: Iobit Advanced SystemCare:
No one needs to teach Iobit what to do, when it comes to PC clean,protection & customisation. The years of experience they have in the field indicates the power of Iobit Advanced SystemCare software.It optimises registry, startup programs & clean up useless files on your PC. It also helps to fix compatibility issues of softwares or drivers with your system.
Iobit Advanced SystemCare fully supports Windows 10 & helps to turn off data collection & background downloading of drivers & other system files.
4: Driver Booster :
Again, Iobit scores here. Iobit Driver Booster is a one-stop solution for driver related problems. With a database of almost 3000 peripheral device categories, Driver booster ensures that your PC is never slow due faulty drivers. It keeps a check on your driver files & updates them whenever a new version is released.
It also features Rollback drivers just in case driver updates land you in trouble. Driver booster autodetects the presence of DirectX, PhysX,OpenGL drivers in Games & loads them in optimal settings.
5: Revo Uninstaller:
Some malware programs & softwares keep leftover residues of installs in their directory even after removal. Revo Uninstaller is a utility that scans the registry keys of these programs & environment paths to figure out residual data of such softwares & deletes them to save space & gain more speed. You can uninstall multiple programs at the same time ( Remember that Programs & Features allows one uninstall at a time).
It tracks changes made by softwares during installation & check for residual files when those are uninstalled. It also features a backup feature if you did it wrong someday.
Try & find out which one among these suits you, & comment if there is any better alternative softwares which does the job better than the ones mentioned here.Go ahead!